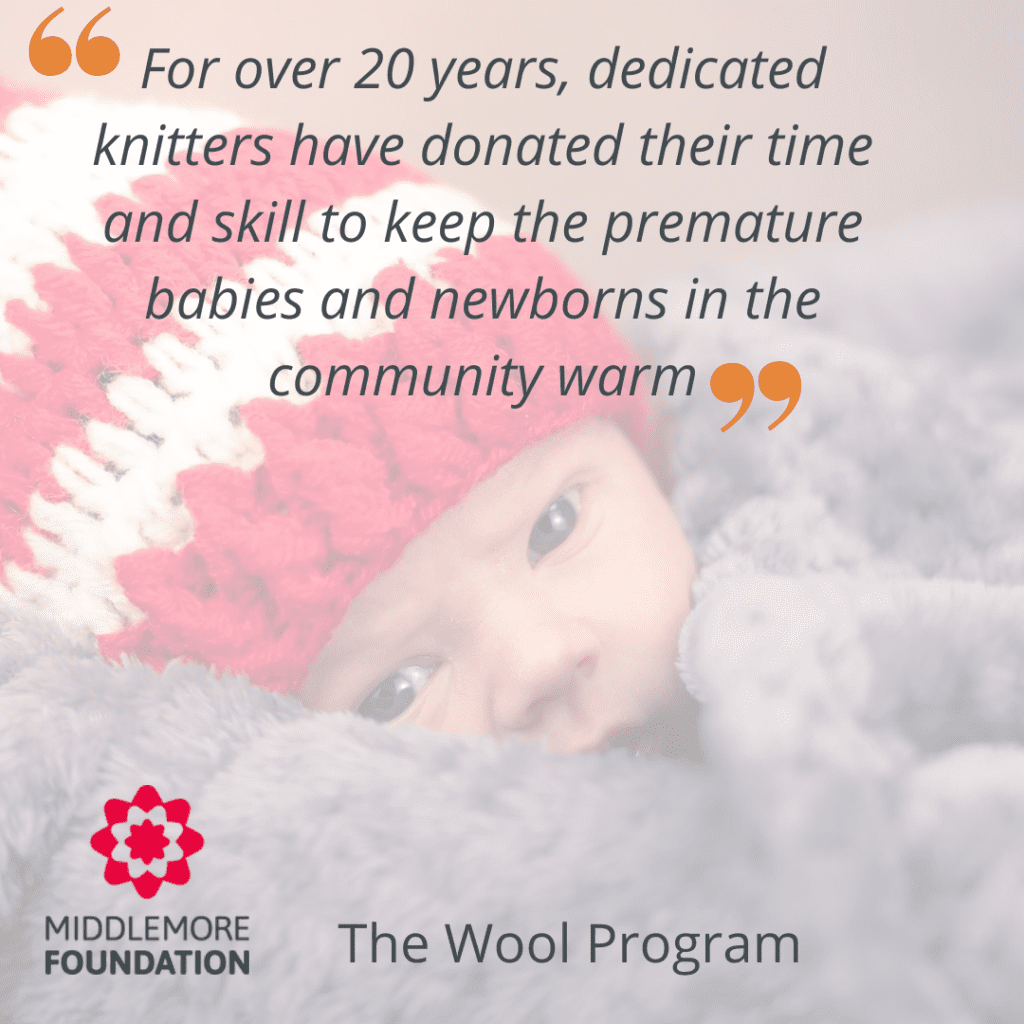 Take My Hands has worked alongside the team at Counties Manaukau on many projects. Counties Manakau is a proud supporter of the Middlemore Foundation. We are also proud to share our Trustee, David Galler – who is also a Trustee with the Middlemore Foundation!
The Middlemore Foundation Wool Programme was established in 2000 and currently has over 2,000 dedicated knitters nationwide donating beautifully knitted booties, hats, mittens, vests and blankets to keep premature babies and newborns in the hospital and the community warm.
The Middlemore Foundation also share their larger knitted items to Kidz First Children's Hospital and other community partners to distribute to tamariki and whanau….yet more knitter-knatters making a difference, one stitch at a time!!