IMPROVING LIVES BY CONNECTING THOSE THAT HAVE WITH THOSE IN NEED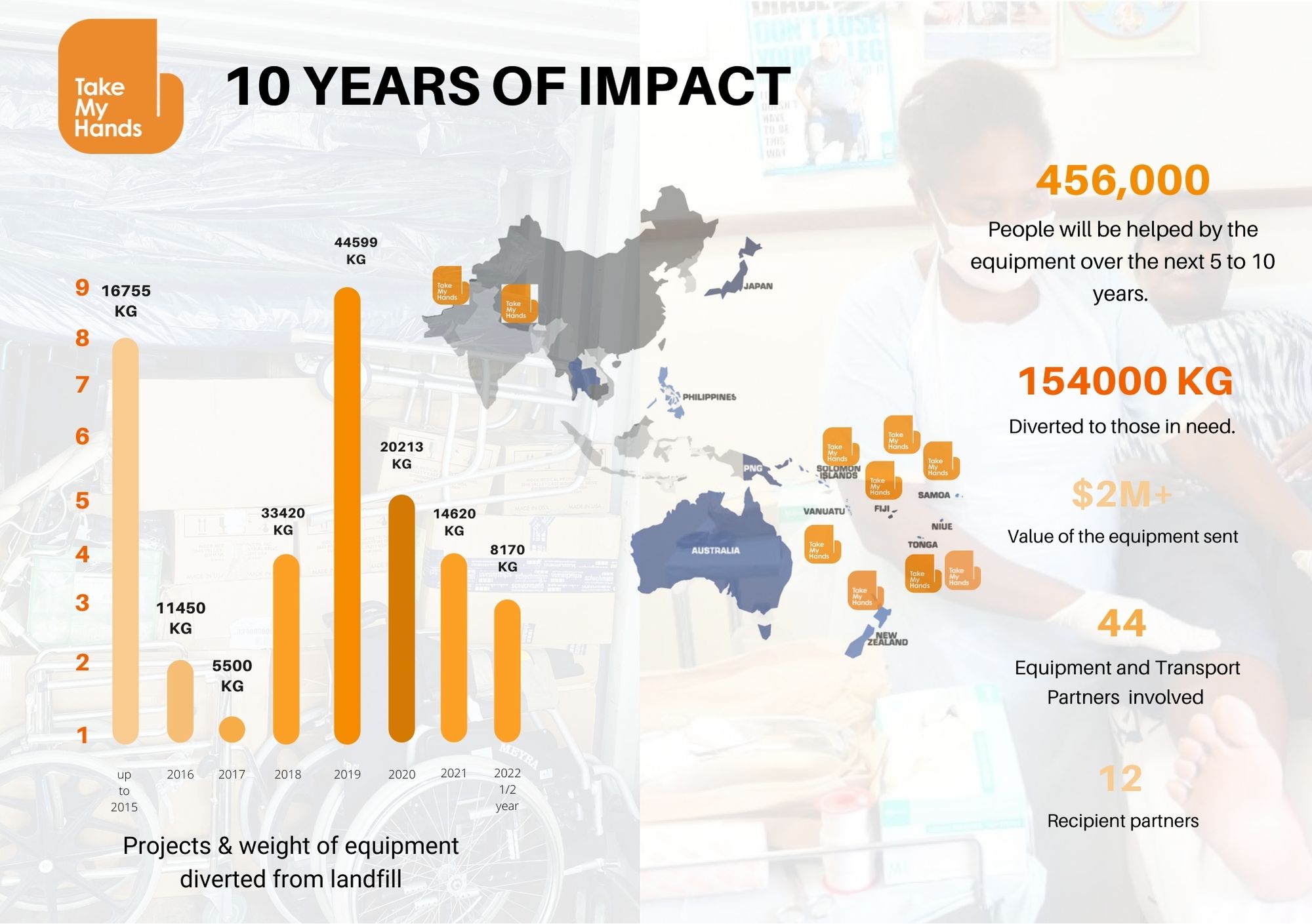 Our Equipment
We work with DHB's, public and private health providers, manufacturers and distributors to collect the great equipment they have but will no longer use and rehome that in the Pacific.

Our Pacific Partners
In the Pacific we work with Ministries of Health and hospitals to determine what is needed most so we can ensure everything we send is usable.
Transport, logistics and storage
Where possible we use spare capacity in transport and storage.  We work with fantastic transport, shipping and storage partners who support us to do what we do.