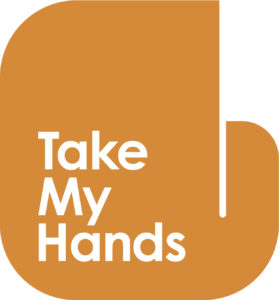 Earlier this year, two shipping containers full of much-needed hospital beds and medical supplies were unloaded at Honiara wharf in the Solomon Islands and delivered to the National Referral Hospital, and its thanks to our awesome partners that we've been able to make this happen, NZ Post Global Logistics, PBT Transport and Swire Shipping NZ. Those are the second and third containers to land there, and they're already being put to good use. Below our team tell the story.
What do you get when you take a failed artist turned enthusiastic project manager in Auckland, an ex-police commissioner sitting in Thailand, some inspired health professionals with equipment to spare across NZ, three government leaders in Honiara, and a group of smart business-people with spare capacity in their transport system? You get a pretty stunning picture of collaboration that will see over 50,000kg of medical equipment and supplies get to those in need in the Solomon Islands this year.
Those supplies likely would have ended up in landfill, or sat in supply-chain-limbo like so much in the industry does for years and years until it goes to waste. But instead, they're going to be put to good use in local hospitals where resources are in short supply.
So, why the Solomon Islands?
When I sit in the comfort of my lounge room drinking tea thinking of the pacific islands, I picture sunshine, beaches, tan lin­es and great surf breaks. And I'm not wrong – they are all of that in vast abundance. However, heading out into the communities, you experience beautiful smiling faces that exist despite a dire need for some of the basic necessities of life.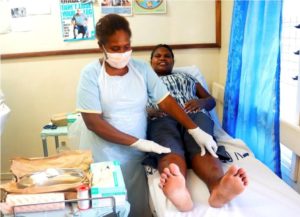 In the Isabel Province in the Solomon Islands, 7000 people have no access to health services and some have to use a canoe to travel by sea for 200 miles to reach a medical clinic. Doctors in one rural health clinic have no electricity and have to resort to using kerosene lamps while performing emergency surgery, another has had no toilet facilities since 2013, and for others the lack of equipment means that people are going without, becoming sicker or in some cases dying. And that's just one brush stroke of an incredibly large and common picture seen in the Pacific.
So we're incredibly proud to have sent around 25,000kg so far, made up of hospital beds, eye-glasses, moon boots and crutches, wheelchairs, examination tables, surgical gowns, gloves and masks. Just last week another container arrived at the port in Honiara, the 4th container in total. From there it will be distributed both through the wards and out to some of the health clinics. And this is just the start! There's around 25,000kg to come.
The Solomon Islands isn't the only place we're working. Currently we're collecting equipment for the disabled community in Fiji, amputees in Lahore Pakistan, and trying to see how we can help Samoa and Tonga. And thanks to our awesome team – the Take My Hands family of companies and organisations – we're ensuring equipment that is good, useful and can make a difference does exactly that, and doesn't end up in landfill.