TMH's October Newsletter
We can't believe how fast this year is going by!   But as they say, time passes quickly when you're having fun.  We've definitely been busy, and this newsletter will fill you in on all the good stuff that has been happening since we last reached out.
In this newsletter we have:
– Recognition for all of our partners in the great work we're collectively doing;
– More shipments heading to the Pacific;
– Our visit to the Solomon Islands;
– One Percent Collective's cool new campaign.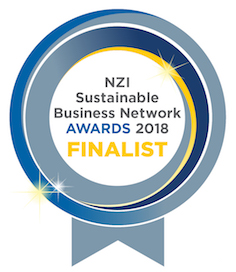 TMH has for the second year in a row been announced a finalist in the NZI Sustainable Business Network Awards under the partnering for good category.  It's an absolute honour to be considered alongside such an amazing group of fellow finalists.
This is super exciting as it acknowledges that great work of our partners in helping us create a more sustainable world, and a healthier world.
We would like to give special thanks to PBT, Waitemata DHB, Capital Coast DHB, Canterbury DHB, NZ Artificial Limb Service, Swire Shipping, NZ Post Global Logistics, Container Co, Ports of Auckland, and all of the private health providers and individuals who have contributed equipment.
We would also like to thank One Percent Collective and their amazing donors who continue to support us.
And finally we would like to thank our international partners for the amazing work they do helping people in need including Hope Rehabilitation Society in Pakistan,  NRH Hospital in the Solomon Islands, MOHMS Solomon Islands, and Solomon Islands in Focus.  Your efforts, passion and commitment to your people is outstanding.
Latest Shipment Heads Off.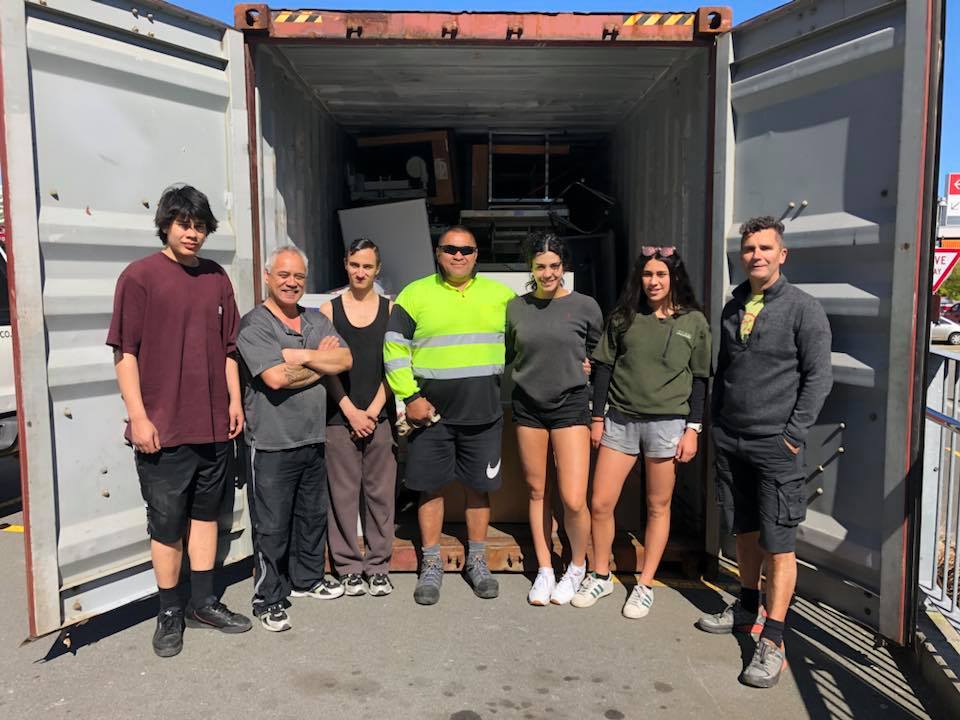 Wellington put on one of its stunners for us last Saturday.  We had a team of 13 brilliant volunteers helping us load hospital beds, examination tables and a range of other equipment into a 40ft container.   The container left this week to make its long journey to Honiara in the Solomon Islands.  It will be used by the NRH hospital across the departments and wards.
We are hugely appreciative of the sustainability focus of our partners in the Wellington Regional Hospital (CCDHB) for the majority of the equipment, but also of Wellington Zoo for two fabulous ultrasound machines, Allied Laundry for some much needed linens, and Kauri Health Care for four sturdy wooden examination tables.  We love that they have recognised the potential the equipment they no longer need has when we can get it to health providers working with people in need.
We're all hugely appreciative of the continued support from PBT who for the last five years have supported TMH by getting the equipment donated from all around the country to our main collection points in Auckland and Christchurch, and in this case down to Wellington.
The container will be on board another of our amazing partner's ships, Swire Shipping.   It's expected to reach Honiara mid-November.  We'll keep you posted as the equipment arrives and is used at the hospital.
Good People Award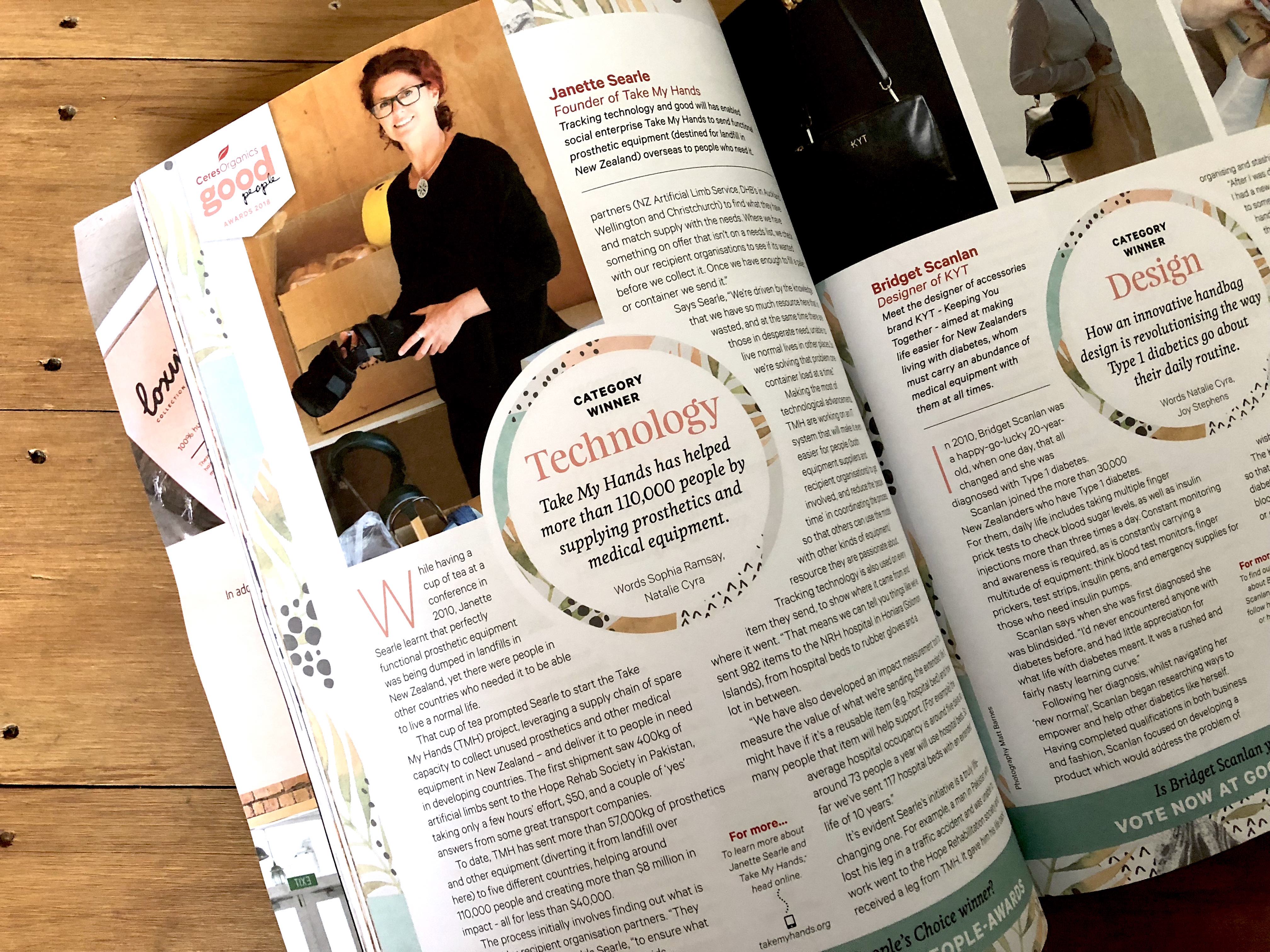 In July we were delighted to be announced as the winner of Good Magazine's Ceres Organic Good People Award for the Tech category.  Huge privilege to be considered among such an inspiring group of category winners!   You can check out the article and see the other winners here.
Our Visit to the Solomon Islands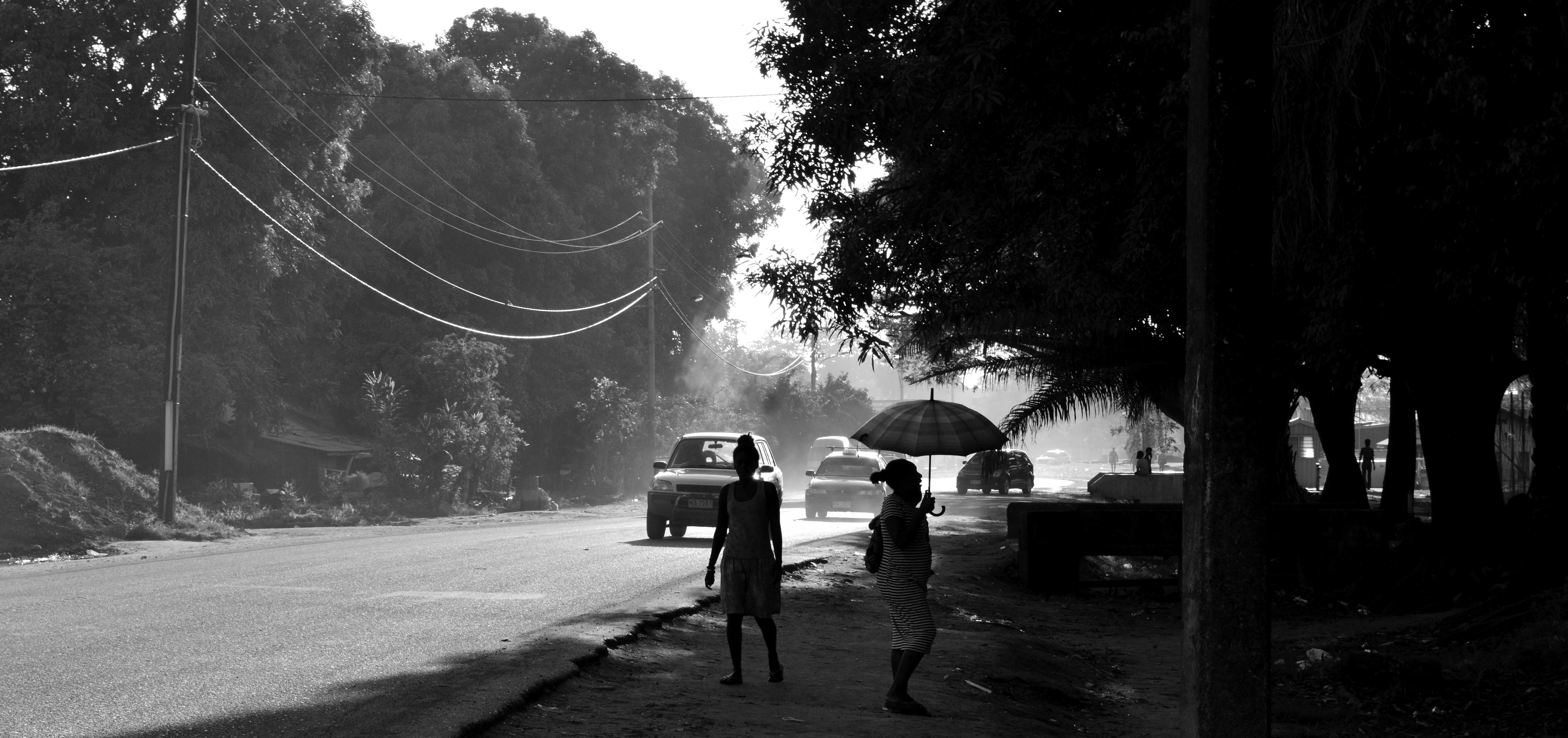 In July our Managing Trustee Janette went to the Honiara in the Solomon Islands to meet with all of those we have been working with for the past three years.  This is what she had to say about her visit – "It's a place that captures you and makes you want to come back the moment you step off the plane.  Honiara is a place full of amazing people doing some outstanding work.  It's also a place of contrast in so many ways.  Stunning beautiful in the landscape, and faces around, but with a shadow overlying due to the huge need these amazing people have for ongoing support particularly in health and wellbeing.  Rich in its natural resources, but at the same time the evidence of subsistence living is all around, which includes evidence of revenues generated from that rich natural resource going offshore.
If you would like to see more of the great imagery captured during the trip visit our facebook page.
When giving almost nothing, means almost everything!

One Percent Collective are an amazing supporter of TMH.  Through their platform people can donate to the favourite charity.  It's a great way to support TMH.  If you haven't checked out their latest campaign video you can right here!