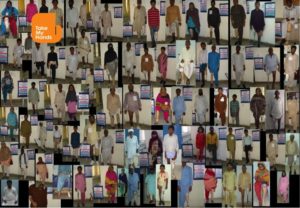 Together we are making a massive difference in the world. Between 2010 and 2015 alone, we helped 150 people receive limbs, enabling them to work, participate in their community, and live the life they deserve to live. We've collected medical equipment and resources from across New Zealand, sending over 30,000kg of to 5 different countries, helping more than 5000 people. The value of the impact this work has on those helped to return to work and school is estimated at over $7 million. Because of our partners and volunteers, people just like you, we were able to do this with just under $30,000!
So now we're doing more, working with hospitals and health clinics in the Asia Pacific region, helping them by sourcing all kinds of medical equipment and resource so that they can better help their communities.
If you're interested in working with Take My Hands as a donor, transport partner, recipient organization, or even a volunteer, please contact us at info@takemyhands.org.
If you'd like to donate $$ we have a relationship with One Percent Collective here that makes it really easy to get involved in payroll donation.